The federal government is distributing free N95 masks in several sizes through the Federal Retail Pharmacy Program and HRSA Health Center COVID-19 N95 Mask Program. In Hawaii, free masks are available at a number of local community health centers and participating pharmacies including CVS/Longs Drugs, Walgreens, and Walmart.
Each individual is limited to 3 masks while supplies last.
Contact your local health center or pharmacy for more information.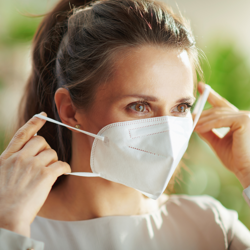 This notice was last updated on February 14, 2022.